By Lin Ning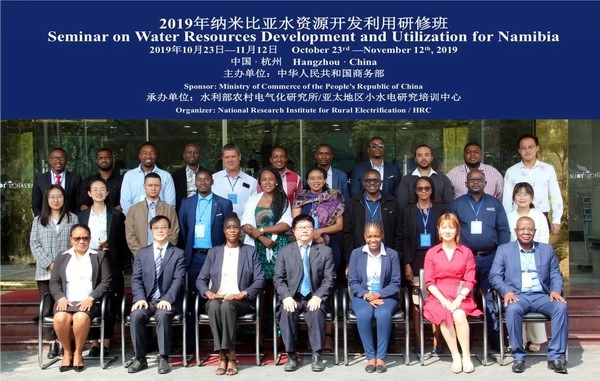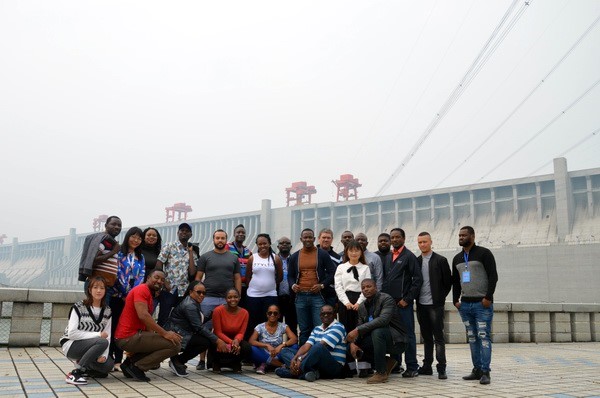 Entrusted by the Ministry of Commerce of China and organized by HRC, Seminar on Water Resources Development and Utilization for Namibia was held successfully in Hangzhou from October 23rd to November 12th, 2019. 21 officials and technicians from Namibia Ministry of Agriculture, Water and Forestry and Namibia Water Corp. came to attend the seminar. Based on the concerted efforts of all lecturers, participants and HRC training team, this 3-week seminar has achieved fruitful results. This is the 116th international training/seminar programs implemented by HRC.
During the seminar, lectures covered the topics of China's advanced technology and practical experience in the field of water resources development and utilization. Site visit to the world-famous Three Gorges Project and the city of Shanghai helped the participants to know better about the great achievements after the reform and opening-up policy. Meanwhile, a diversity of cultural activities enriched the participants' lives here in China. Moreover, the representatives from Namibia delivered country report on water resources development and utilization. Based on full exchange and sharing on technical experience and specific practice in the field of water resources, in-depth discussion on relevant cooperation was carried out between the participants and the commercial and the technical staff from HRC.
Mr. Xu Jincai, Director General of HRC, was presented at the closing ceremony, and awarded the certificates to all participants. On behalf of all the participants, Mr. Keith Njekwa Suukuta, Area Manager of Zambezi, expressed high respect to the government of China, extended sincere gratitude to the Ministry of Commerce of China and HRC, and gave high evaluation and full affirmation to the seminar. The participants expected to maintain close contact with HRC and to carry out more productive cooperation in the field of water resources by taking advantage of the good opportunity of the seminar.
Source: HRC