Source:National Research Institute for Rural Electrification, MWR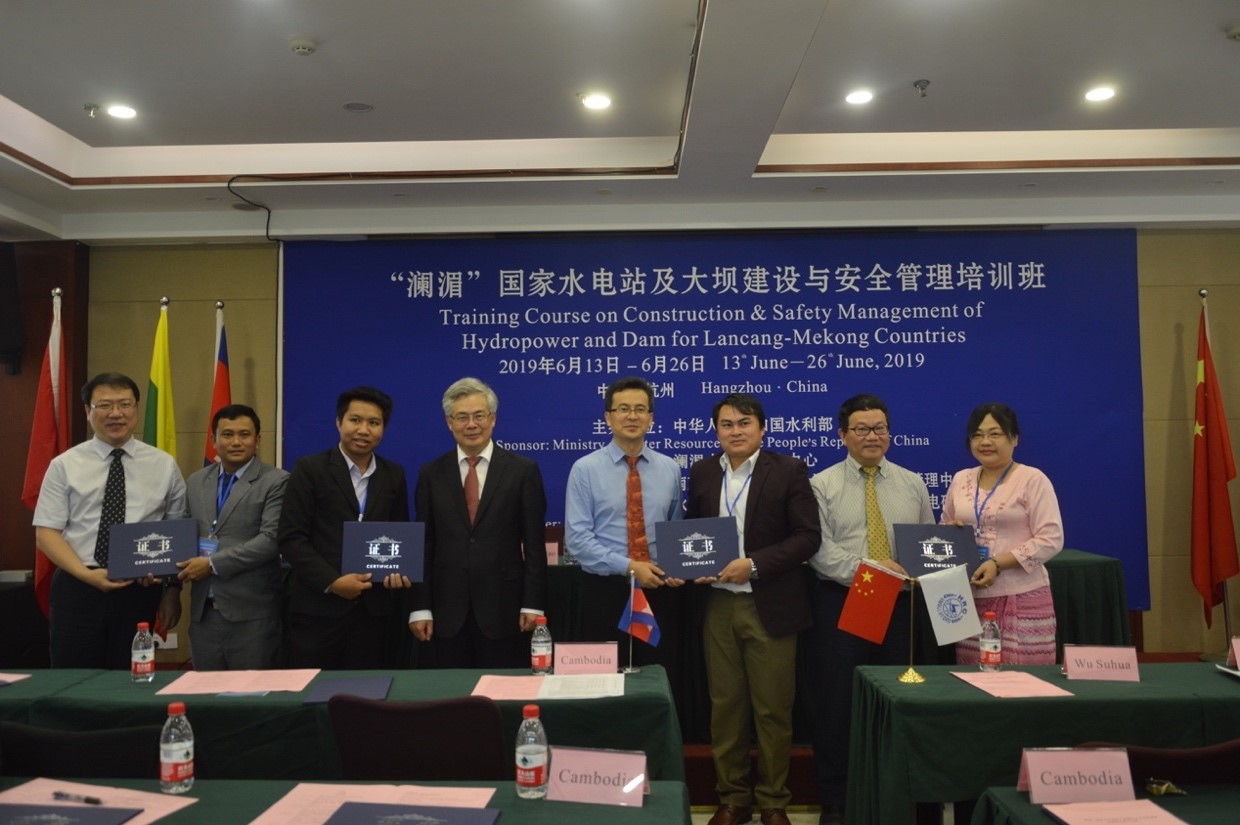 Training Course on Small Hydropower Technology for Lancang-Mekong Countries was held successfully by HRC during May 6th and 30th, 2019. 31 participants from 5 Mekong Countries including Cambodia, Laos, Myanmar, Thailand and Vietnam attended this 25-day training program.
It is generally known that water is an important natural resource and valuable asset for the people of the member states of the Lancang-Mekong Cooperation (LMC) mechanism. Since the launch of the LMC mechanism, member states have actively promoted practical cooperation in the field of water resources and made remarkable progress. In recent years, the fruitful exchanges and cooperation was conducted, and a solid foundation was built by China and Countries along Mekong River under the framework of Lancang-Mekong Water Resources Cooperation.
Small hydropower is a renewable energy with proven technology and low cost. Orderly and standardized development of small hydropower plays a positive role in improving rural production and living conditions, protecting forestation, reducing greenhouse gas emissions, and promoting sustainable economic and social development of the community. The training workshop provided a platform for the Lancang-Mekong Countries to fully carry out the intensive exchange and in-depth discussion in the field of small hydropower, focusing on the exchange of updated technology, management experience and effective solution, so as to promote more concrete cooperation in this area.
Moreover, from June 13th and 26th,2019, the Training Course on Construction & Safety Management of Hydropower and Dam for Lancang-Mekong Countries was also successfully conducted by HRC in the picturesque city of Hangzhou. 33 officials from 5 Mekong countries including Cambodia, Laos, Myanmar, Thailand and Vietnam came to attend the 2-week training course.
The training course provided a technical exchange platform for Lancang-Menkong countries to share the management expertise, the development experience, as well as the proven techniques and applicable solutions of hydropower and dam safety, and to discuss about the regional cooperation on hydropower and dam safety management.