Source: Freshwater Fisheries Research Center (FFRC) of Chinese Academy of Fishery Sciences (CAFS)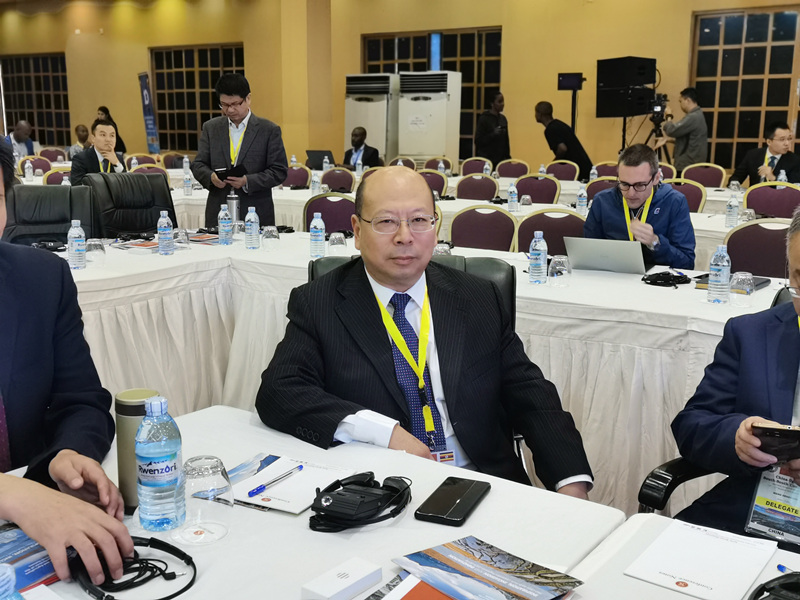 From November 25 to 27, 2019, the high-level conference of the tenth anniversary of China-FAO South-South Cooperation Programme was held in Kampala, Uganda. Themed on "Inspiration, Inclusion and Innovation: Future Perspectives of South-South and Triangular Cooperation", the conference aimed to share and summarize the achievements of China-FAO SSC Programme in the past decade, and exchange over the future direction and perspectives. Participants to this conference included over 60 Chinese representatives from the Ministry of Agriculture and Rural Affairs, the Ministry of Finance, FAO reference centers in China, universities, think tanks, China funded institutions and deployed expert groups, as well as more than 100 representatives from other FAO member countries, international organizations, NGOs, research institutions and private sectors. Prof. Xu Pao, Director-General of Freshwater Fisheries Research Center of Chinese Academy of Fishery Sciences, attended the conference.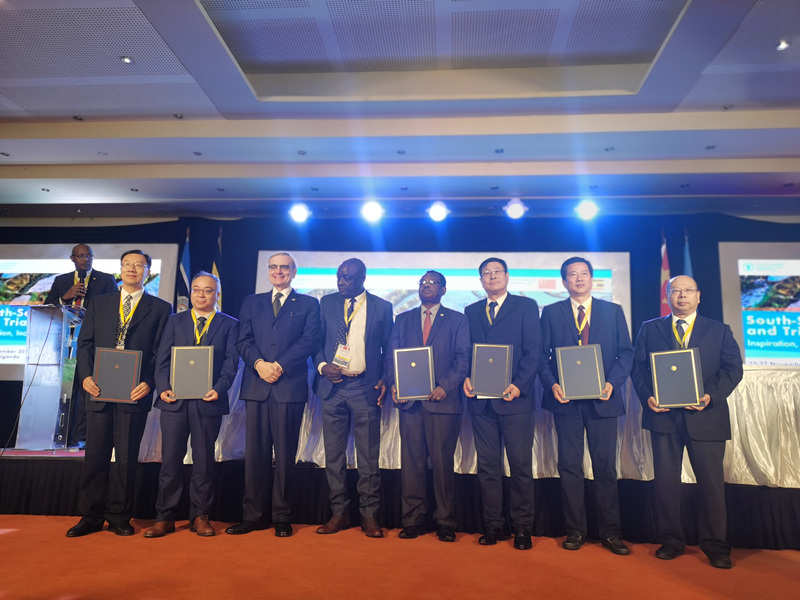 H.E. Yoweri Kaguta Museveni, President of the Republic of Uganda, Mr. Vincent Bamulangaki Ssempijja, Uganda Minister for Agriculture, Animal Industry and Fisheries, Mr. Abebe Haile-Gabriel, FAO's Assistant Director-General and Regional Representative for Africa, Mr. Yang Yi, Director General of Foreign Economic Cooperation Center of the Ministry of Agriculture and Rural Affairs of the People's Republic of China, among others, attended the conference and delivered keynote speeches. FAO Director-General Qu Dongyu sent a congratulatory message to the conference which was read at the opening ceremony.
During the conference, 5 institutions of China including FFRC researched agreements with FAO over the renewing of their respective designations as FAO reference centers.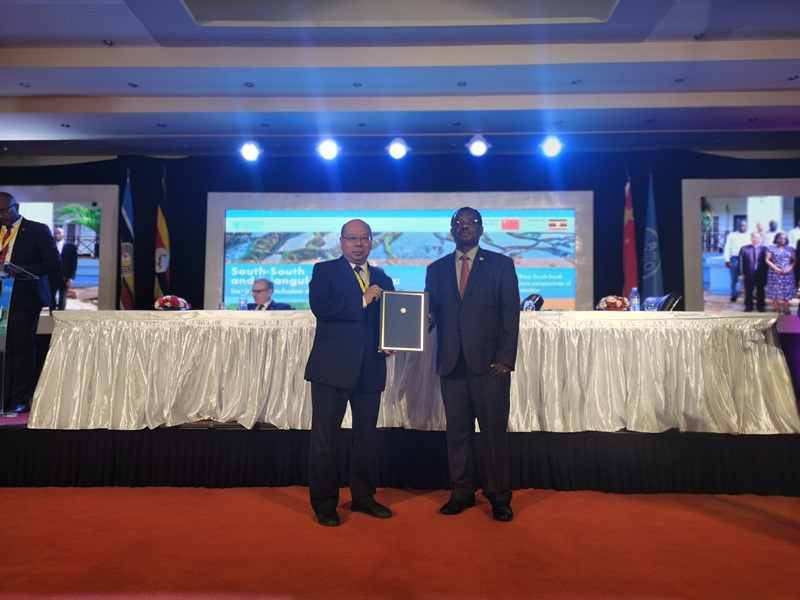 Altogether 3 plenary sessions and 9 panel sessions were held during the event, where participants mutually shared SSC achievements from different perspectives as beneficiaries, implementers, organizers and so on, meanwhile, a field visit was arranged for participants to the Kehong Uganda-China Agricultural Cooperation Industrial Park, a follow-up investment project after FAO-China SSC projects. The 3-day anniversary event successfully provided an all-dimensional, multi-angular and full-scope demonstration of the achievements and prospects of China-FAO SSC in agriculture sector.