Source:the Global South-South Development Center project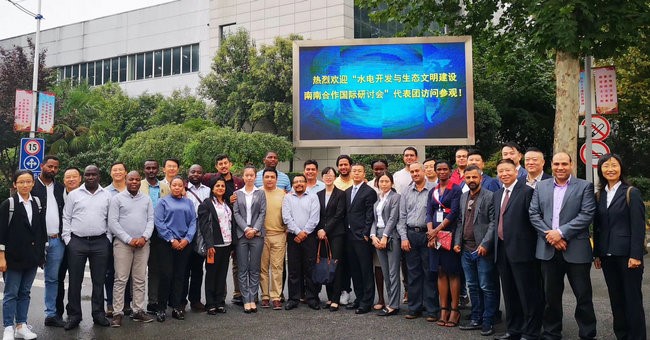 On September 16-17, 2019, the International Seminar on Hydropower Development and Ecological Civilization Construction for South-South Cooperation was successfully held in Xi 'an city with the support of the Global South-South Development Center project (Global SSDC). 20 foreign representatives from 9 countries in Asia, Africa and Latin America, as well as Chinese representatives from the international small hydropower center, ICSP member enterprises, financial institutions and local small hydropower associations attended the seminar.
The seminar focused on the four themes--"Belt and Road" South-South Cooperation, Hydropower Development and Ecological Environment Construction, Small Hydropower Development of "Belt and Road" Countries and China's Small Hydropower Enterprises' Assistance for Small Hydropower Development in Developing Countries, exchanged views on hydropower development status and experience, shared successful cases of hydropower development to promote ecological construction, local economic and social development, and jointly promoted the international cooperation in hydropower to higher quality development.
During the seminar, Chinese and foreign representatives also visited Jinghui Canal Water Conservancy Projec, Jinghui Canal Headwork Hydropower Station and Xi'an XD Switchgear Electric Co., Ltd.