From November 25 to 26, supported by CICETE and the Global South-South Development Center Project (Global SSDC Project), the 25th Annual Meeting of China South-South Cooperation Network (hereinafter referred to as the annual meeting) and the 2020 South-South Cooperation & Digital Economy Development Forum (hereinafter referred to as the Digital Forum), were successfully held in Chongqing. CICETE Deputy Director-General Zhang Yi attended the meetings and delivered a speech respectively.
The annual meeting saw an attendance of more than 60 representatives from United Nations World Food Programme (WFP), China South-South Cooperation Network (CSSCN) member institutions and organizations interested in joining the CSSCN. There was robust discussion at the annual meeting on the future development direction of CSSCN under the new situation and how to promote South-South and Triangular cooperation more extensively and deeply. After the speeches from organizer (Chongqing International Culture Exchange Centre), supporter (CICETE) and guest institution (WFP), a progress report of the CSSCN in 2020 was presented; Representatives from the member institutions who newly joined the CSSCN in 2020 introduced their efforts and experiences on international cooperation and South-South cooperation; In the session of "forging ahead during the pandemic and turning challenges into opportunities", representatives shared their experiences and innovative approaches.
In his speech, DDG Zhang Yi fully affirmed and appreciated the work and achievements made by the member institutions of CSSCN in promoting South-South and Triangular cooperation. It is hoped that member institutions could implement the new development concept of "innovation, coordination, green, open and sharing", put forward by President Xi Jinping, carry forward the spirit of solidarity and cooperation, mutual benefit and win-win results, and work together to seek common development. DDG Zhang Yi also expressed that the CICETE, as a specialized project management agency, will spare no efforts to support the development of CSSCN through its functions, experiences and platform specialties, helping member institutions expand their international partnerships and making contribution to the UN Sustainable Development Goals and a community of shared future for mankind.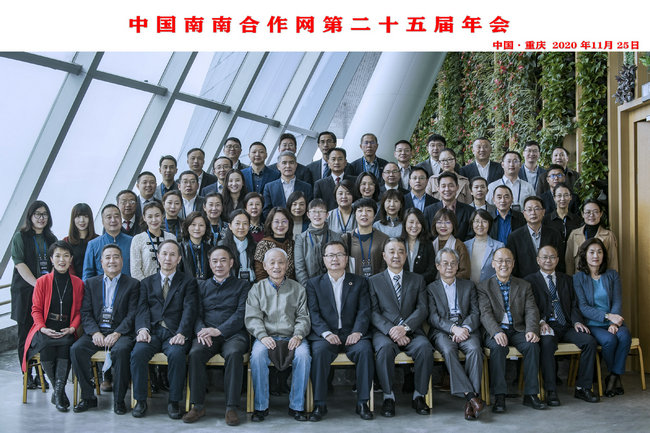 With the theme of "working together for innovation and development", the Digital Forum focused on cooperation among developing countries in the field of digital economy in the post-pandemic era. More than 100 guests, including Mr. Li Bo, Vice Mayor of Chongqing Municipal Government, Ms. Xiaojun Grace Wang, Deputy Director of United Nations Office for South-South Cooperation (UNOSSC), Mr. Zhou Yiping, Former Director of UNOSSC, Dr. rer.pol. Ding Yu, Digital Economy Expert of the United Nations Capital Development Fund, Mr. Lewis Quesada, Ambassador of Peru to China, Mr. Masudur Rahman, Minister of Bangladesh to China, Mr. Ming Ju, Vice President of Chongqing University, discussed issues including South-South cooperation, digital economy, blockchain and trade in services, etc. Participants of the annual meeting were invited to attend the Digital Forum.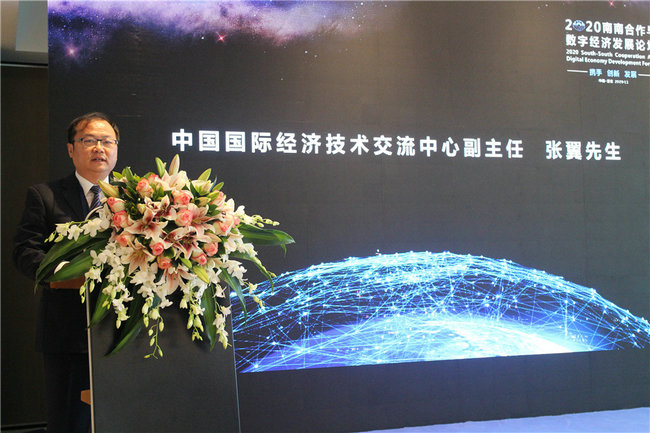 In his speech, DDG Zhang Yi pointed out that in 2019, about 87% of people in developed countries had access to the Internet, whereas the figure was only 19% in the least developed world. There is a huge gap in the ability of different countries and regions to use digital data and cutting-edge technologies. If the gap in data access, utilization and capacity is not addressed, inequality between and within countries will be exacerbated, and vulnerable groups will be more affected. In the face of the severe challenges brought by COVID-19, he called on us to uphold innovative ideas, adhere to win-win cooperation and development, and with the help of a new round of technological revolution, let the digital engine empower the economy, contributing to post-pandemic recovery and high-quality development, and contributing wisdom and endeavor to the in-depth exploration of South-South cooperation in the field of digital economy.
During the above-mentioned activities, two thematic workshops on South-South cooperation and Good Practices Exhibition of China's Efforts in SSTC for Sustainable Development were also successfully held. The thematic workshops, theming "COVID-19 pandemic further highlighting the importance of South-South Cooperation to China" and "risk control and sustainable development of South-South cooperation", featured speakers from Nankai University and Fudan University with an aim to expand ways of thinking and promote awareness-building and experience-sharing in terms of South-South cooperation and international development cooperation. The Exhibition featured 15 submissions nominated by CICETE and 1 by China Agricultural University to showcase the innovative initiatives by member institutions in advancing SDGs, increase their visibility and promote mutual learning.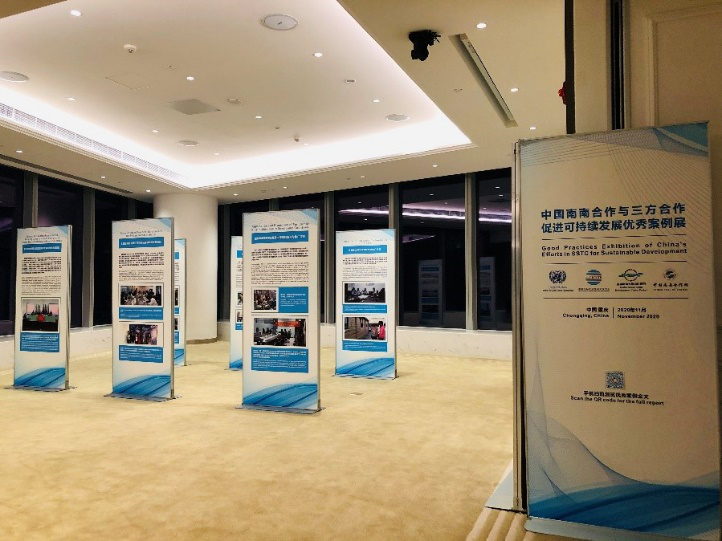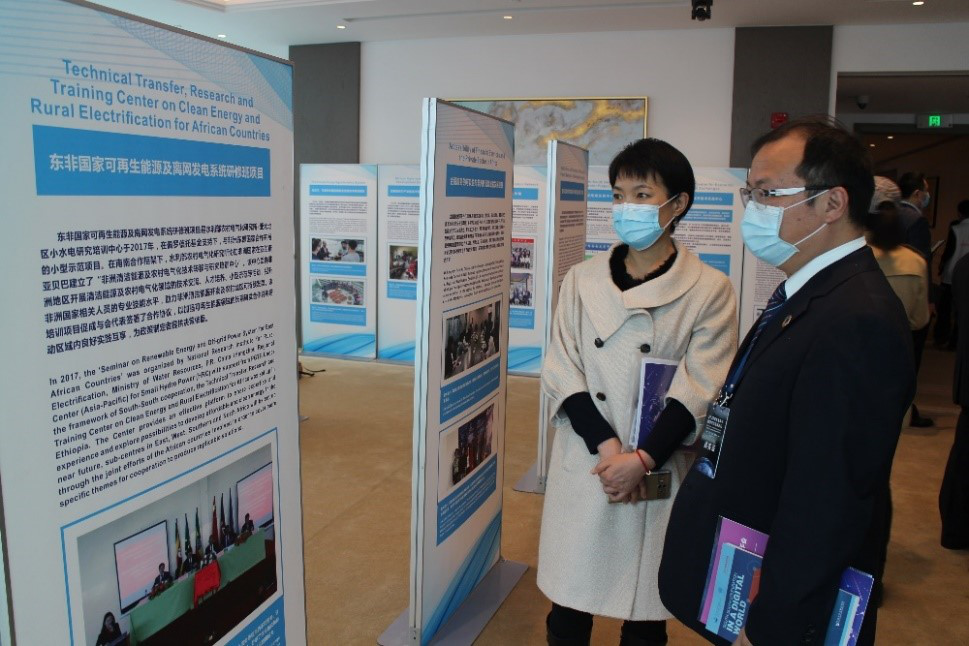 The annual meeting and related events have, in a multidimensional level, contributed to the economic and social recovery after the pandemic and to the realization of the UN Sustainable Development Goals.
From:Global South-South Development Center Project Office