Recently, with the strong support of the Cambodian National Fisheries Bureau and the concern of the Lancang-Mekong governments, the "Training Workshop on Aquatic Resources Management and Aquaculture Advancement for Lancang-Mekong Countries" organized by FFRC was successfully held in Phnom Penh, Cambodia. Xu Pao, Director General of FFRC, Havison, Deputy Director of Cambodian Fisheries Bureau, and Somni, Chief of the Aquaculture Division, attended the opening ceremony and delivered speeches.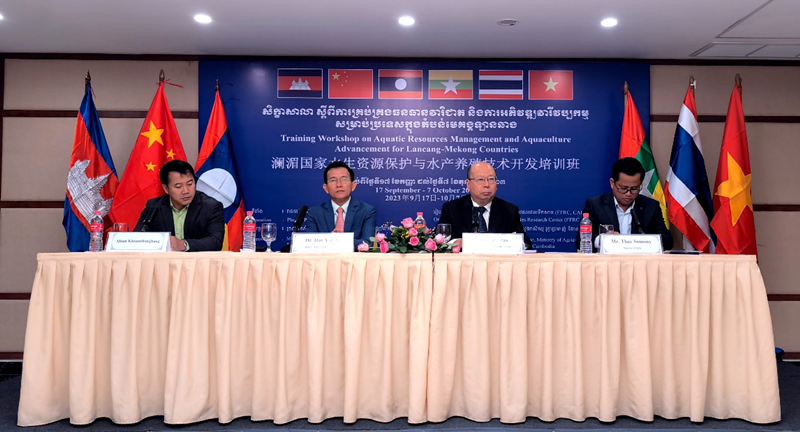 At the opening ceremony, Director Xu Pao said that since the launch of the LMC, the cooperation among member countries has been close and effective, which has brought tangible benefits to the people of the basin countries. Fishery cooperation and exchanges are creating greater opportunities for the scientific and technological progress and industrial development of fisheries in the Lancang-Mekong countries. He hoped that this training course can further strengthen the communication and exchanges between the Lancang-Mekong countries, help to further improve aquatic resources conservation and aquaculture technology of each country, and inject new vitality and impetus into aquatic resources conservation and fishery industry development in the Lancang-Mekong countries.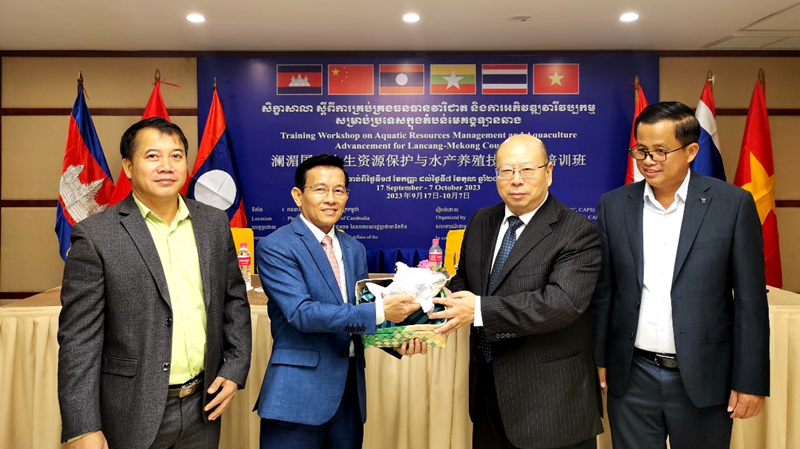 Deputy Director Harvison expressed warm congratulations on the successful organization of the training course. In addition, he expressed his gratitude to FFRC for its long-term support and assistance to Cambodia's fishery development, and expressed the hope that the two sides can continue to deepen the LMC in the future and promote further cooperation and development in the fishery field of the Lancang-Mekong countries to benefit the people of all countries.
It is reported that 30 fishery officials from five Lancang-Mekong countries: Cambodia, Laos, Myanmar, Thailand and Vietnam, participated in this 21-day training course.
Source: FFRC