On February 17, 2022, the Global South-South Development Center Project (Global SSDC Project for short) concluded its 3rd Steering Committee Meeting online during which project key achievements in 2021 were spotlighted, financial picture in 2021 was presented and annual work plan for 2022 was proposed and endorsed. CICETE Deputy Director-General Zhang Yi attended the meeting, together with UNOSSC representatives virtually attended from New York and Bangkok offices respectively.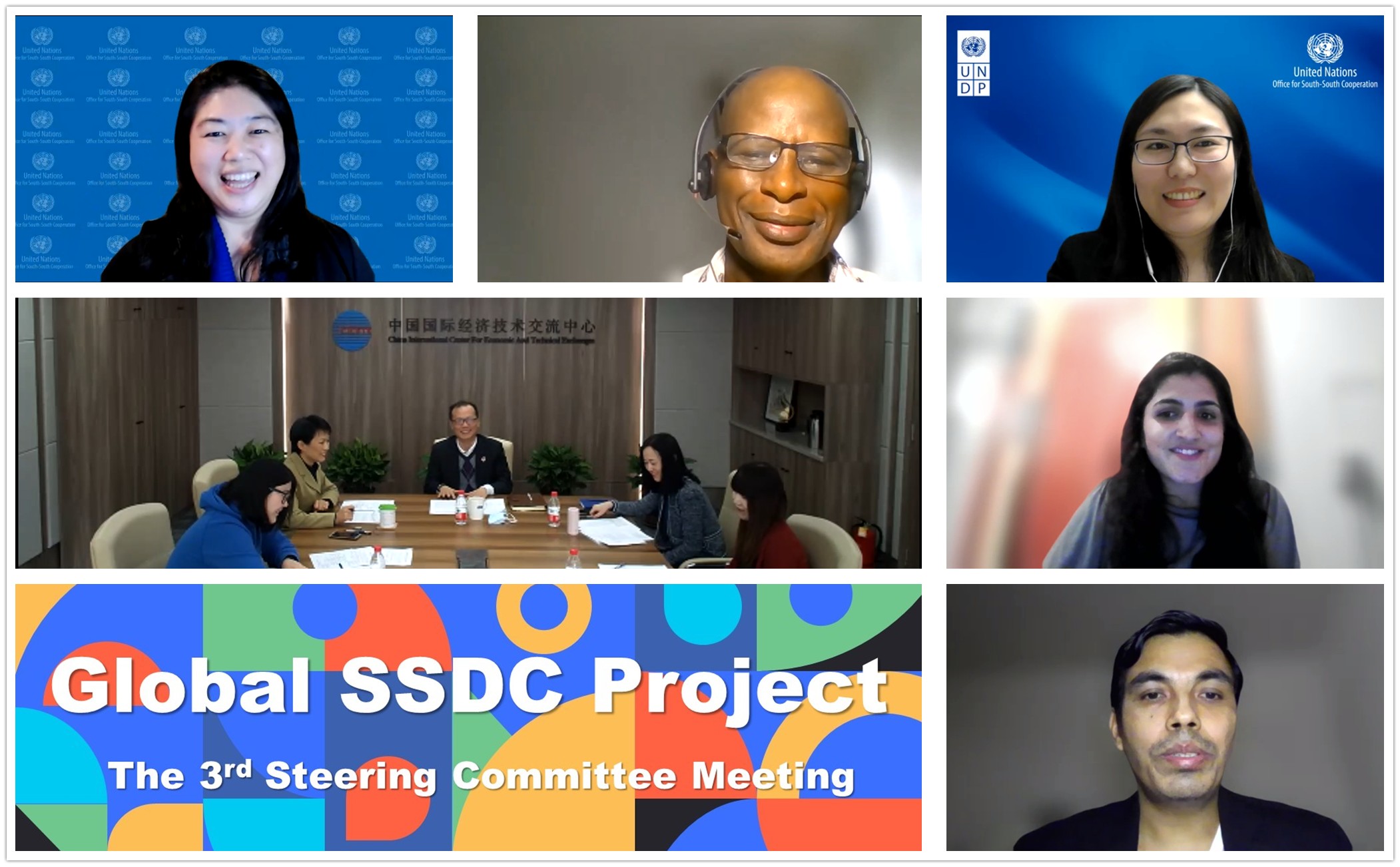 Ms. Xiaojun Grace Wang, Deputy Director of UNOSSC, took stock of the activities and results achieved in 2021 and appreciated CICETE for the continuous cooperation with UNOSSC. The ambition which was inked in the Statement of Intent for Global SSDC project during BAPA+40 has been consistently concretized in the project implementation. In 2022, the project team should strengthen efforts in knowledge sharing and further scale up project impact by utilizing more digital platforms.
CICETE Deputy Director-General Zhang Yi put forward expectations for the project, pointing out that it is a crucial period as we embark on a new journey after a century of hardships. Therefore, more forward-looking strategic researches should be carried out to analyze trends and identify potentials, and to contribute to China's international development cooperation and South-South cooperation in the new era; the coordination and cooperation with various UN specialized agencies should be further deepened to provide more synergized and comprehensive solutions to tackle the global challenges; flagship events and activities, including the International Forum on South-South Cooperation and Trade in Services, the Annual Meeting of China South-South Cooperation Network, etc., should be further strengthen to increase project's visibility and impact.
The Global SSDC Project is jointly initiated by UNOSSC and CICETE and its project office is located within CICETE . (Click to visit the link below). Global South-South Development Expo 2022 (southsouth-galaxy.org