By Lin Ning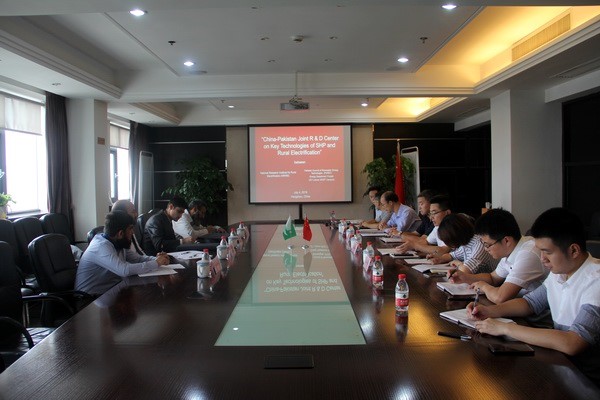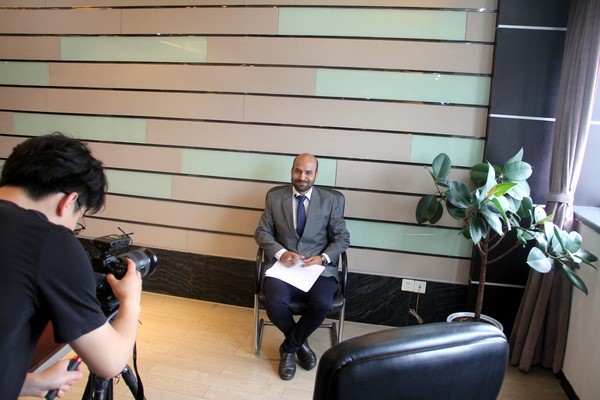 The first 4 Pakistani young engineers have accomplished their research study and training of six months in China under the National Key R&D Program of China called "China-Pakistan Joint Research and Development Center on Key Technologies of SHP and Rural Electrification", which is undertaken by National Research Institute for Rural Electrification (briefed as NRIRE). On the morning of July 4, the evaluation meeting on the training was held. Mr. Dong Dafu, Deputy Director of NRIRE, presided over the meeting.
At the meeting, Chinese side listened to the report on their training and research study in China for the past six months. Both sides had exchanges and defined the follow-up work, including the selection of another 6 trainees and the demonstrative site for a hydropower plant in Pakistan. Next week these 4 engineers would go to a hydropower plant nearby for one-week training on operation and maintenance.
After the meeting, Pakistani engineers were interviewed by Xinhua News Agency, briefed their experience of study and life in China, affirmed the great significance of this key R&D program to Pakistan and the South Asian Region, and showed their strong confidence and expectation for the mutually beneficial cooperation between China and Pakistan in the field of renewable energy.
Source: HRC